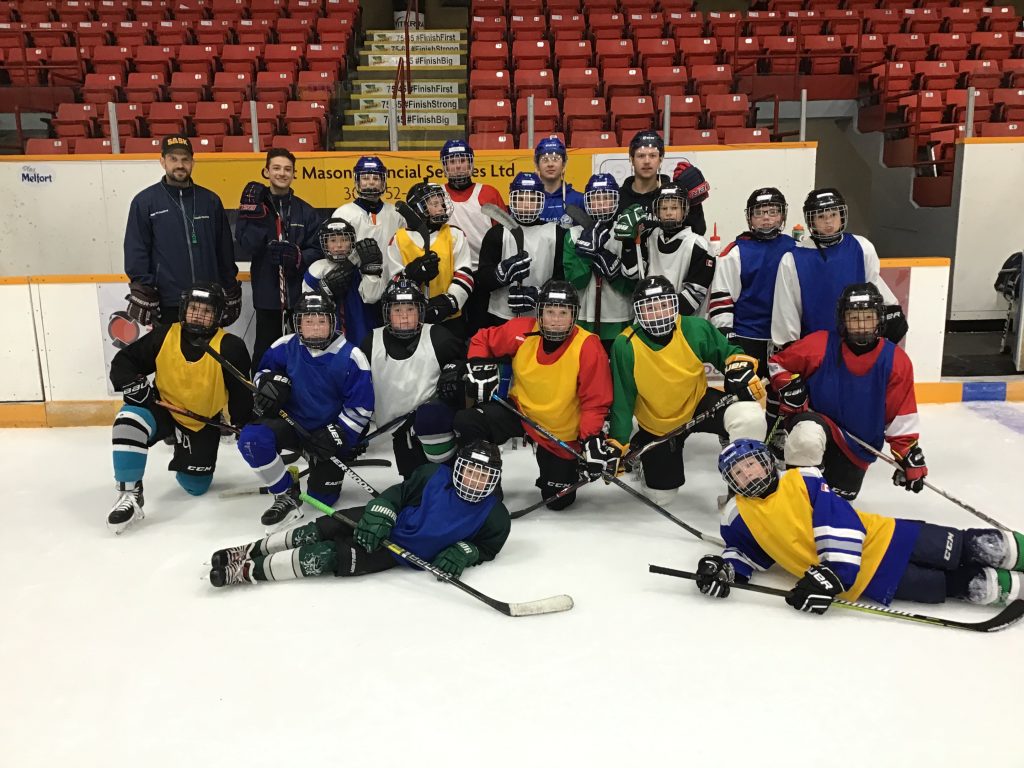 U9/U11 Hockey Schools:
The U9 & U11 (Male and Female) C.L.U.T.C.H. hockey school emphasizes fundamental skill development of the complete player: stride, edges, puck handling, passing and shooting. The off-Ice program will focus on fitness training and nutritional knowledge (Pre – During – Post).

U9 (18 spots)
U11 (18 spots)
U13 & 15/U18 Skill & Compete Camp:
Our skills/compete camp is available to U13 & U15/U18 players. The camp emphasizes skill development, skating efficiency, compete and conditioning. In the first ice session, players will focus on skating efficiency and skill development, which will be followed by 45 min. of intensive dryland training devoted to strength, agility and flexibility. The final session will be devoted to conditioning and battle drills aimed at preparing the player for game like situations.

U13 (18 spots)
U15/U18 (18 spots)
Position/Skills Camps:

C.L.U.T.C.H. position/skills camps (Fwd. & Defense) provide players with five (3 on Saturday and 2 on Sunday) one-hour position-specific sessions that focus on fundamental, skill and situational development of the player relative to their position.

Forward (16 spots) – U11, U13 and U15 age groups
Defensemen (12 spots) – U11, U13, and U15 age groups
Female (18 spots) – U13, U15 and U18 age groups
AA Conditioning Camps:
Our conditioning camps are designed for players preparing for upcoming AA camps at the U13 level and higher. The focus of the camp is on high paced drills that will assist players in developing timing and conditioning with an added emphasis on compete/battle games to fully prepare the player for their respective tryout camps.

Skaters – (20)
Goalies – (3)
Power Skating with Chelsea and Dan:
Power skating with Dan and Chelsea focuses on the development of all players through a gradual series of progressions relative to their skill level. Under their tutelage, players can expect to think, learn, and practice various skills required to optimize performance. Regardless of player age and stage of development, emphasis is on proper technique with explanations about the science of power skating, why the skill is important, and how it applies to situations in a hockey game. Illustrations and demonstrations are given to help students understand the biomechanics as well as the physical forces at work. Put into practice, students will improve their balance, agility, skating technique, efficiency of strides, and control of edges into the ice, to reduce distance travelled, and to gain speed, time, and space, in a hockey game.
Cancellation Policy
Camp cancellations after July 1st without a note from medical practitioner will receive a 50% refund.